Vector Homes is an established boutique contemporary design and construction home builder operating in the Eastern suburbs of Melbourne.
Our unparalleled design and construction service affords our clients access to a seamless and turnkey journey to creating the home of their dreams, exuding luxury and comfort, all while working to your budget and timeframes. We are there with you every step of the way, from the initial brief through to unlocking your home's entry door for the first time and beyond.
We at Vector Homes understand that luxury is so much more than appliances and expensive fixtures, it's our attention to detail, our ability to not only maximise the use of space but to transform it. A house is so much more than just materials and textures, it's a feeling, the ability to create something timeless, a place to call your own, a space that becomes a home.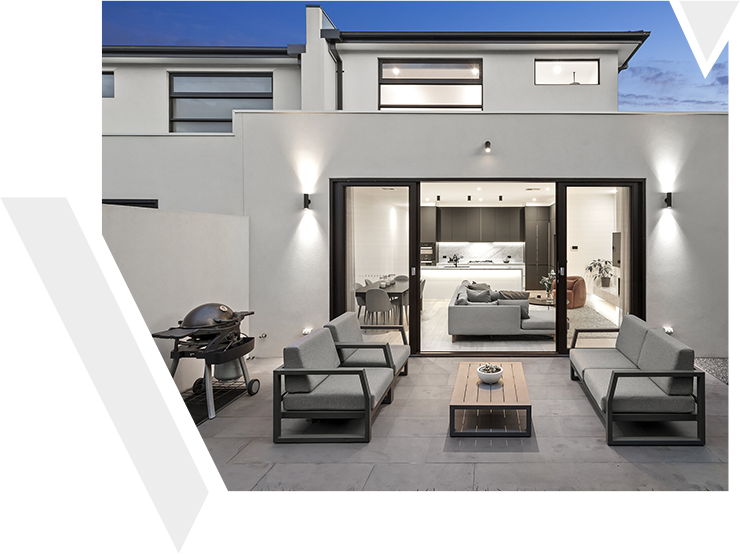 Values
Honesty – We encourage open and straight forward two-way communication, leading to more effective and transparent relationships with our customers, suppliers and contractors.
Integrity – We deliver on our promises. We believe adhering to our core principles and values is the foundation of building trust and successful collaborations.
Craftsmanship – The difference between good and great is in the finer details – that is why we rigorously attend to the minute aspect of every project, use experienced tradesman and follow an extensive quality audit process at every step.
Innovation – In our fast-changing world, we are constantly adopting and refining our business model based on the latest available technologies, as well as incorporating sustainable design elements in all our construction.