Vector Homes is an established boutique contemporary design and construction home builder operating in the Eastern suburbs of Melbourne.
Our unparalleled design and construction service affords our clients access to a seamless and turnkey journey to creating the home of their dreams, exuding luxury and comfort, all while working to your budget and timeframes. We are there with you every step of the way, from the initial brief through to unlocking your home's entry door for the first time and beyond.
We at Vector Homes understand that luxury is so much more than appliances and expensive fixtures, it's our attention to detail, our ability to not only maximise the use of space but to transform it. A house is so much more than just materials and textures, it's a feeling, the ability to create something timeless, a place to call your own, a space that becomes a home.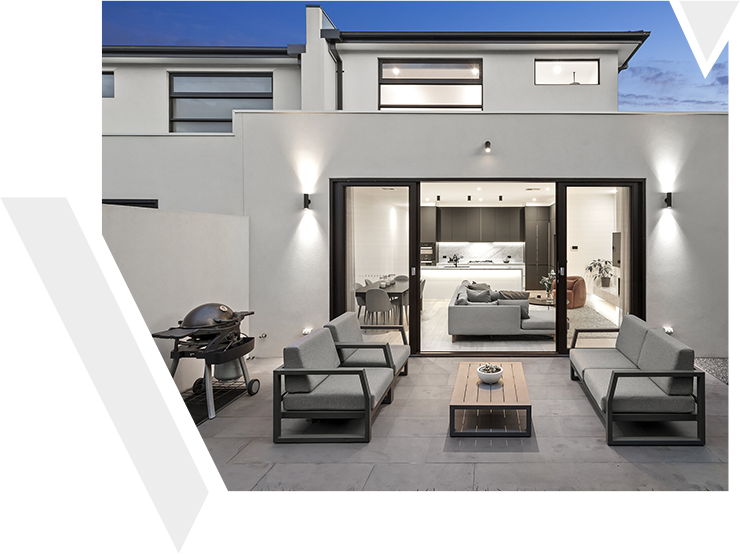 Values
Commitment – We are a passionate team and give our homes the same energy and diligence as if they were our own
Relationships – We appreciate that good working relationships are the foundation for better results.
Aesthetics – We have a strong appreciation for beauty and craftsmanship and understand that fine attention to detail creates the difference.
Authenticity – We value straight talk, two-way communication and saying it as it is.
Have Fun and Celebrate – In what can be a stressful and emotional industry, we take the time to celebrate client wins and have fun during the process.